Elite (imp UK) fille de CH CARNIG POSITIVE PROFILE X WHO DA THOUGHT IT OF ACUTESTAFF
La fille du plus beau Frank record absolue de Top Stud en UK des dizaines de CH dans sa descendance et la chance d'avoir passé de trés long moments avec lui et ces maitres Brett et Sue qui m'on fait entrer dans le monde des juges et expos en UK.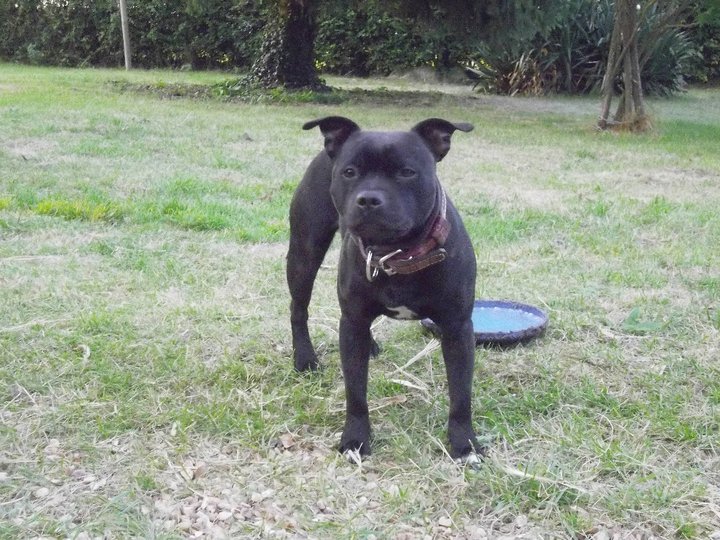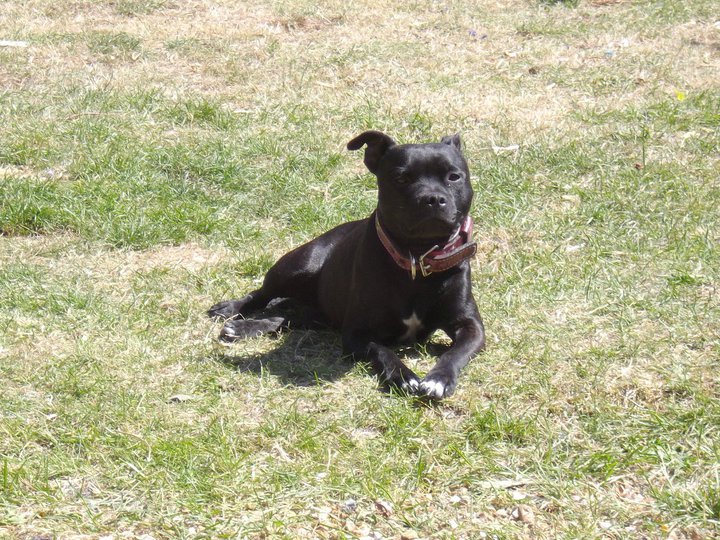 Carnig Positive Profile was a fantastic dog, i was lucky enough to know Norman Benham of Eaststar Staffords (probably the best staffords i've ever seen) plus Mick Clarke Boldmore, i remember even putting my hands on Boldmore Black Sabbath !!! So people often wonder how he produced so many Champions, and this is where the reading of pedigrees is important, Franks mothers side is just perfect, to be honest if i was looking for some outside blood this would be it



Messages

: 3042


Date d'inscription

: 07/11/2008



oui d'accords avec toi Brian à l'époque quand j'ai eu mon coup de coeur sur Frank beaucoups en France m'ont critiqué.
Dans le SBT mais affixe préférés Carnig, Diabhal et lacarnie.
Après oui Frank et grand donc faire attention sur les Péds mais quand ont vois le nombres de CH qu'il a produit

J'ai passé de grands moment en UK avec ce chien notamment le jour ou Brett et Sue me l'ont laissé présenté à une parade des champions lors des 60 ans d'un grand club anglais je suis triste qu'il nous ai quitté il y a quelques semaines c'était un surperbe chien


_________________
J'ai décidé d'être heureux parce que c'est bon pour la santé - Voltaire
Nos livres :
http://www.lulu.com/spotlight/theoaks

Nos Magazines :
http://www.etsy.com/shop/FaiiryLight?section_id=11851671
http://www.celticoak-chiens-de-france.com
Admin




Messages

: 27917


Date d'inscription

: 06/11/2008


Age

: 47


Localisation

: Plus tu t'en fout, plus tu seras heureux !



Yep was a shame Frank passed away, i hope they kept back some straws (semen), the French 'specialists' are always quick to critic or judge yet very few have spent much time there, talking with, handling the dogs, my youth was spent with the likes of Tony Gareffa (Shirestaff) cold Sunday mornings at The Downlands SBT club with a young Jamie Mace who served his 'apprenticeship' under Tony Gareffa, got to meet all the legends in the stafford world, and most importantly kept my mouth shut and listened. Great times knowledge learnt then was worth it's weight, when i see the 'specialists' who talk of staffords now
5 years ago thet didn't know what a stafford was, today they'll tell you how, why, when
Sad but true, don't listen to the monkeys go direct to the source, in this case the UK



Messages

: 3042


Date d'inscription

: 07/11/2008



Oui nous avons beaucoups a apprendre j'ai appris beaucoups en UK ma plus belle rencontre Mike Homan un monsieur trés agé qui à écrit A Complete History of Fighting Dogs et Staffordshire Bull Terrier: The History and Sport son premier SBT dans les années 30 !!!
Et beaucoups de juges trés connus la j'ai changé ma vision

Je suis nouvelle dans le stafford mais je prefere m'impregner de cette "sagesse" évoluer à mon rythme....apprendre et ne plus me faire parasiter par le bien pensant agressif vu sur d'autres forums



Messages

: 1878


Date d'inscription

: 12/12/2011


Age

: 45


Localisation

: bouc bel air





Sujets similaires
---
Permission de ce forum:
Vous
ne pouvez pas
répondre aux sujets dans ce forum